Sometimes as you get older you find your interests changing. Maybe it happens that you don't like the same decor, foods, or even… movies. Still, there are those certain things that will always hold a special place in your heart, and even as you get older you still enjoy them (maybe even more).
Today we are going to talk about 6 movies that are technically meant for kids but that I still adore as an 18-year-old girl.  These will be in no particular order. 😉
The Emperor's New Groove
This movie is probably the most underrated Disney movie of all time. I'm not even trying to exaggerate.
This film, about a self-righteous emperor getting turned into a Llama and going on an insane journey with a peasant to get back to his kingdom, is hilarious from start to finish.  It also happens to have a very sweet message.
Kuzco (the emperor) is one of my favorite classic Disney characters ever. In fact, all the characters are unforgettable. Yzma is everything cliche evil (played for jokes) while her loyal helper Kronk is hilariously naive. Pacha losing his composure with the stuck up emperor is always funny. I'm pretty sure it is impossible to watch this movie and not at least smile.
The Lego Movie 2: The Second Part
The Lego Movies are visually stunning to watch, as well as adorable. If you have any sort of attachment to Lego you will probably love these movies. The second one, in particular, delved deeper into the characters and made me love them more than even the first movie.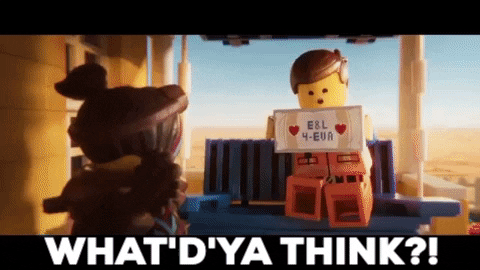 Emmet is just the sweetest little ray of sunshine you will ever see, and his journey in this movie might even make you cry. This movie also added a lot of songs compared to the previous ones. I can jam to those tunes any day. For this movie, I would definitely suggest seeing the Lego Movie first, to understand where the characters started out, but this will always be one of my favorites in the franchise.
Mulan
Kinda obscure? I decided to include Mulan because I really don't think it gets enough credit nowadays except for the hype around the soon to release live-action remake. Mulan is one of my favorite Disney Princesses. Her main motivation is very self-less and family-centered. She isn't the cliche risk-taker who just won't be satisfied with her life because she simply wants more *cough*ariel*cough*.
Mulan just wants to save her ill father and risks her life to do it by entering the war in his place (disguised as a man when women weren't allowed to fight). The friendships she makes are amusing and sweet. Besides that, Mushu is a top teir side-character. (I'm actually a bit sad he won't be in the live-action movie). This movie is a lot of fun from start to finish.
Monsters Inc.
Monsters Inc. is a Pixar masterpiece. You wouldn't think a movie about Monsters who get their electricity from the screams of human children sounded very cute or child-friendly, but this movie finds a way.
Boo is literally one of the most adorable cartoon characters ever and her relationship with Sully is incredibly endearing. Mike is the exuberant, overdramatic friend we all want. Pixar knows how to pull at your heartstrings, for sure.
Onward
Onward is the most recent movie on this list, and also happens to be Pixar.  A word of caution: never start a Pixar movie if you don't want to feel something. I saw this for the first time in theaters at a little girl's birthday party and was trying to dry my eyes before the movie ended so everyone wouldn't stare at my red face.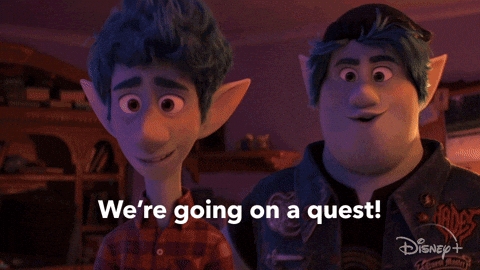 This movie is about two elf brothers going on a quest to bring their Dad back, an it completely subverts expectations. The setting of fantasy creatures living in modern-day lives is a really clever twist too. I feel I should mention, there is a split second gay reference, that is skippable. Unfortunately, it seems a lot of movies are doing this in an effort to "fit with the times." My siblings and I agree that this movie would be perfect aside from that.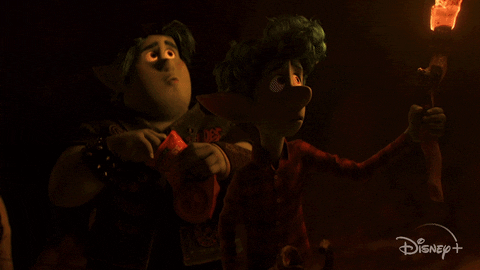 How To Train Your Dragon: The Hidden World
This is one franchise it is really hard for me to separate, and honestly, I'm just choosing to shoutout this one because it is the newest. I also enjoyed the villain of this movie the most out of all three. He was very calm and intimidating. Hiccup is such a relatable protagonist throughout the movies. He's awkward, but eventually, he grows into his own skin.
The last movie had a very sweet rap-up to the franchise. Toothless and Hiccup are like the #goals pet and human relationship. Toothless is the perfect combination of sweet baby and fierce monster. The music in this franchise is beautiful and will give you chills. If anything, you will wish Dragons were real.
What is your favorite movie that most people would consider "for kids?" Thanks for reading! Bye, for now, everyone!