I didn't want to read a mystery. You see, I hadn't read a mystery in a long while. I found that a lot of the mysteries I had read in the past annoyed me with how long they made me wait for the answers to my questions. Then my Mom told me I would enjoy: The Adventures of Sherlock Holmes. It was for school, so I decided to try it, even though I didn't know how I would feel about it afterward.
Originally published in 1892, The Adventures of Sherlock Holmes was written by Sir Arthur Conan Doyle.
What is interesting about this book is the fact that each chapter is a separate mystery. Instead of one whole book following the same story, it is like a bunch of individual short stories. This was amazing for me because I didn't have to wait for the entire book to finish to get satisfaction for the mysteries presented.
It was also a great way for the author to take the reader on multiple journeys, some that ended in wins for the character and some that even ended in failures. The cases are all very different.
The book is written from the perspective of Dr. Watson, Sherlock's friend, and companion through many cases. I really enjoyed how their personalities differed. Sherlock has an air of pride about him while Watson is much more humble and often stands in awe of his friend.
But Watson isn't alone, the way Sherlock describes things made me think, "Why didn't I see that?!" The description in this book is phenomenal writing, and Sherlock is a very intriguing character.
Indeed, I doubt any portrayal of Sherlock Holmes in movies or TV will be nearly as good as the one in the book, and I am having a hard time wanting to give them any a chance. That's coming from someone who loves to see books brought to the screen. After watching season five of The Flash I was slightly annoyed at the clear mockery of the true Sherlock in the form of "Sherloque Wells." Even though "Sherloque" was amusing, I couldn't get past the fact that he was really just a less than exemplary knock-off.
I really approved of the way this story skipped over unnecessary filler (Sherlock traveling to and fro, doing minor investigations, etc.) and actually got to the meat of it all. Each chapter basically described the mystery, showed all or most of the details needed to explain it, and then explained it, without any worthless stuffing. There was just enough suspense and it wasn't waiting an eternity just because it could.
"Suspense is fantastic, but everyone knows sitting on the edge of your seat too long can start to get uncomfortable." -Jewel (Hehe)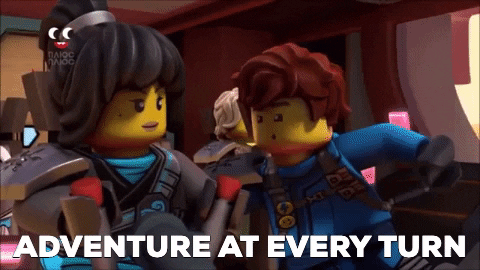 Bravo, Sir Arther Conan Doyle! Well… he's dead now, but he definitely deserved some praise for his book. It certainly still stands up as great literature today!
Anyway, I HIGHLY recommend this book. It just so happens it is super cheap on AMAZON right now, so I would say it is a must-have!
Have you read The Adventures of Sherlock Holmes? What is one of your favorite mysteries? Tell me in the comments! If you enjoyed the post I'd appreciate you clicking that like button! Bye, for now, everyone!