Greetings! Recently my sis and I got to see Captain Marvel, the first female lead Marvel film. My sister and I had the whole theater to ourselves! Today I will be producing a spoiler free review.
Let us start with the protagonist. If you watch the trailers, it is easy to assume that Captian Marvel/Carol Danvers (Brie Larson) is cocky and a show-off, but I was delighted to see that there was more to her than the trailers were portraying.
She definitely was a bit cocky (sometimes I wanted to roll my eyes), but she was actually pretty funny too in personality and the way she reacted to certain things. I did not expect her to have a humorous side, and it added a lot of likability to her character. Her character was especially brought out to its fullness when having chemistry with Nick Fury (Samuel L. Jackson).
Another thing I liked was that this was genuinely a story about a strong female superhero with no extra "fluff." She did not need a super short skirt like Wonder Woman's to capture the attention of the audience. It was shown that she has a good heart and a vigor for protecting the innocent. Goose the cat was adorable, and it was quite funny to see Nick Fury's fondness for him.
Speaking of Fury, the de-aging they did on him (as well as others) was amazing. He stole a lot of his moments on screen, and again, he and Carol were great buddies. We learned a lot more about him.
Talos (Ben Mendelson) was phenomenal! Everyone said he was great, and he didn't disappoint. He was very intimidating as the leader of the Skrulls but also had a few humorous moments as well.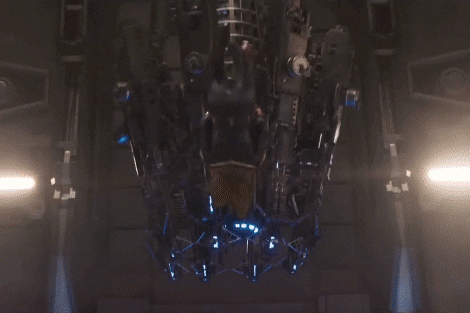 The movie was better than I had expected, yet it was still not a top tier Marvel film. The fight scenes were not the best, and one, in particular, felt too darkly lit to where it was hard to tell what was going on. Captain Marvel's people, the Kree, were not entirely interesting.
There were a few fun surprises within the film. Since it takes place in the '90s there is a lot of fun little easter eggs (I did not catch them all, especially since I did not grow up in the '90s).  It also has a '90s soundtrack, but strangely enough, some songs felt oddly placed. It felt like a blast to the past in another way as well. The whole vibe of the movie was very reminiscent of a phase one MCU film, like Captain America: The First Avenger, and Thor.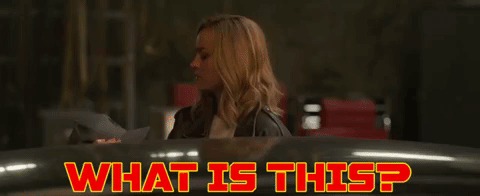 Being a Marvel film there was some problematic content including some profanity.  Unfortunately, it seemed more prevalent compared to other Marvel films. For more on problematic things like that, I suggest Pluggedin.com.
What made this movie exceptional for me was mainly the characters, and that is not something of little value. If characters are not intriguing neither will the plot be.  It is probably my favorite space and alien-based Marvel movie because of this, though I do hope Carol dials down her cockiness for the movies to come.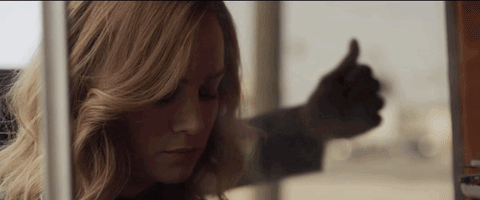 Overall, what I can say is that I enjoyed this movie. It was fun and I was pleasantly surprised even though a lot of the expectations I had about its failings were correct.  I have to be harder on this movie because it is part of the MCU and the standard has already been set.
So… I am going to give this movie 3 out of 5 stars. My feelings are very mixed on Captain Marvel, so hopefully, they will become more solidified when I see it again.
Did you get to watch Captain Marvel?! Is there anything you want to ask me about the movie (no spoilers)? Feel free to ask in the comments! Bye, for now, everyone!
P.S. If you haven't seen the Star Wars episode 9 teaser trailer and the Star Wars the Clone Wars trailer that dropped last week, what are you remaining here for?!
BUT… what do you know, I have conveniently placed them here, just in case. 😉
I am so hyped after watching a few of the panels from Star Wars Celebration. I can't wait!